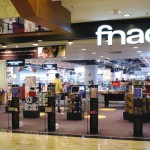 Getting ticket in Paris for trips and tours will be a waste of time when you do it yourself. Especially when you are not that acquainted of the styles and techniques of doing so. You will have an easy but expensive way to get tickets in Paris. When you're staying in a class hotel, might as well give the task to your custodian to get your ticket so that you will not waste valuable exploration hours. With this manner of buying tickets in Paris, you will save a lot of valuable time.

Cheap tickets in Paris, with discount of up to 50%, can be found at the Kiosque Theatre, 15 place de la Madeleine, 8th (no phone; Metro Madeleine). They offer leftover tickets at about half-price on performance day. Tickets for evening shows are sold Tuesday to Friday from 12:30pm to 8pm and Saturday from 2pm to 8pm. Tickets for matinees are sold Saturday from 12:30 to 2pm and Sunday from 12:30 to 4pm.
There are certain privileges for Students with IDs for they can instantly get a last-ditch tickets by simply applying at the ticket station one hour before the show starts.
If you would like to buy tickets in Paris before you go, check with Keith Prowse on their website keithprowse.com. The company will mail tickets to you, or leave tickets at the box office for pick up prior to the performance. There's a mark up of about 25 % over box-office prices on each ticket, which includes handling charges. Keith Prowse sells to customers all over the world, including the United States, Canada, the United Kingdom, Australia, and New Zealand.
Another good place to try is any branch of the FNAC media store or fnac.com. They handle tickets for more museums, concerts and shows across France. The Champ Elysees branch is open until midnight for distributing tickets in Paris in a relaxed way.
You should plan ahead on how to buy you tickets in Paris, depending on budget availability and the urgency of getting it, so that you will have a more organized and well prepared trip ahead of you.